Promoting and sustaining the early learning opportunities that are so important to prepare children for success in school.
C-QuELL (Community for Quality Early Learning and Literacy) is a unique initiative that highlights the fundamental role of early childhood programs in promoting quality of life, well-being, economic growth and sustainable development of communities. The city of Sunrise has partnered with Family Central to pioneer this approach that integrates businesses, faith-based organizations, educational institutions, community programs, child care centers, and parent leaders. Together, with a common purpose,  they are proving that the best path to a successful city is ensuring that all children reach their full potential.
The key to a successful sustainable city  is  economic vitality and quality of life for all its residents.   Sustainable development is built on the foundation of good health, quality education, economic growth, innovation, equity, safety, justice, and strong institutions. Policies and programs focused on early learning provide a cost-effective, immediate and enduring path for Sunrise to achieve sustainable development.
Every moment in a young child's life can be a teachable moment exposing him/her to new words and ideas in meaningful ways; nurturing relationships with adults and other children; learning how to problem solve and communicate feelings; building resilience, and encouraging  exploration of the child's world.  Early learning is the integration of all those multiple experiences.   Everyone in Sunrise is part of the early learning community. This community includes child care and VPK (Voluntary Pre-Kindergarten), home and families, parks and libraries, businesses, and community institutions.
Championing early learning is in Sunrise's best interest.  When children start learning as early as possible it impacts the community's health, safety, education, current and future workforce, family stability, real estate values, and business profits.  Healthy, well-adjusted children who love to learn and who have the building blocks for success in school, on the playground, and ultimately in the workforce, require fewer costly interventions and services; and have an increased income potential – helping to make the city sustainable.  With fewer resources needed for police, emergency health care, treatment for long-term medical conditions, and prisons, and more resources to support the city's quality of life, Sunrise can maximize its reputation and potential as a great place to live, work, and conduct a business.
C-QuELL is fostering early learning in Sunrise. C-QuELL • reaches out to community stakeholders and parents to build awareness of the role early learning plays in building a sustainable community;  • creates partnerships to develop community solutions for challenges faced in early childhood education such as limited access, resources, and quality in the child care classroom; • provides on-site coaching and training and other support to  seven child care centers (the C-QuELL 7) to maximize teacher skills, strengthen parent engagement, and help children reach their potential; • partners with elementary schools with childcare centers to prepare prekindergarten children for school success  and to facilitate the transition to kindergarten; • offers Sunrise parents the Parent Leadership Training Institute (PLTI), an intensive 20-week course that develops their leadership skills and knowledge of civics. Parents will gain confidence to effectively advocate for their children.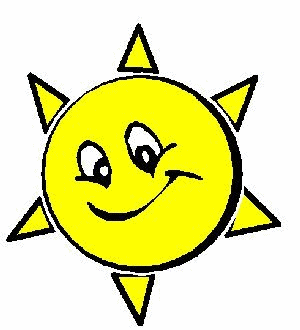 Click on the links below to see more:
?Presenting An Initiative of Family Central, Inc. and the City of Sunrise, Funded by The W.K. Kellogg Foundation:?
For more information, check Family Central's website www.familycentral.org;
contact C-QuELL's Community Engagement Specialist. Leigh-Ann Dawes at 954-724-4629;
or email ldawes@familycentral.org