Family Central Resource Library in Broward
Offering wonderful resources for parents, children and educators.
Our North Lauderdale library house thousands of items including children's books, parent and teacher resource guides, videos, compact discs, audio cassettes, learning materials, kits, puzzles, big books, and toys.
This Resource Library has a large variety of periodicals that address pertinent subjects - parenting, teaching strategies, advocacy, and others of interest. Magazines and newsletters are available for use in the libraries. We are also very pleased to offer research and study materials with current updates about early care and education, allowing parents and educators to stay informed about the latest work in the field.  
                     Library Operating Hours:
| | |
| --- | --- |
| Monday | CLOSED |
| Tuesday | 9:00am - 5:00pm |
| Wednesday | 9:00am - 8:00pm |
| Thursday | 9:00am - 5:00pm |
| Friday | 9:00am - 5:00pm |
| Saturday | CLOSED |
| Sunday | CLOSED |
Did you know?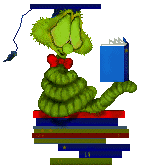 Family Central Resource Library received a competitive grant from the Target Foundation last year 2014-2015 for an amount of $2,000 to replace 200 preschool books. Nearly 7,000 patrons access the library throughout the year  The new books promoted literacy to hundreds of local families targeting children from birth to five years old to read together in the resource library and to encourage family reading at home.
A recent grant from Jarden allows the Family Central Resource Library to provide participating parents, children and child care programs, and parents attending literacy festivals, with the books and materials they need to establish early-learning libraries at home, in child care, or in the community!
---
Library Resources:
Living Green Values Story - Click HERE to Read
"Rosa, David and the Tern", a story for 3-7 year olds
---
Services
In addition to loaning materials, the library offers many wonderful services:
 
Laminating cost is $2.00 a linear foot for the wide roll. Items brought in for laminating will be ready for pick-up within 48 hours. If you need the materials right away, please call to make sure that is possible. Over-sized, textured items and placement will be at the discretion of staff. Payment (cash, check or credit card) is expected when laminated materials are picked up.
 
for cut letters and shapes (just bring your own paper or felt)
 
Computers with Internet Access
---
Arts and Activities
(please call to reserve a spot)
 
Storytime - For preschool children (ages 3 - 5) and their parents or caregivers– Tuesdays
11:30am-12:15pm (Click here for flyer)
Arts and Crafts - Tuesdays 12:30pm - 1:15pm (Click here for flyer)
Music and Movement - Thursdays 11:00am - 12:00pm (Click here for flyer)
**Summer and holiday hours may vary; please call our Resource Library at (954) 724-4051 for more information.
---
How to join:
To apply for your library card, you must be 18 years of age, a resident of Broward or Palm Beach County , and have photo identification and proof of residency. If you live in other counties, you can receive a card if you work in a childcare facility in Broward or Palm Beach County or pay a $20.00 per year borrower's fee. All children must be accompanied and supervised by an adult while in the Family Central buildings and libraries.
 
For information or tours, please call our Resource Library at (954) 724-4051.